20 Nov

Re-Purposing Video Content for Social Media

While we all love to get out and create video content from scratch, it's important to remember that you can always maximize the use of video content you already have.  This is very common in the industry. Think about a car commercial you may have seen and then six weeks later, it's the same car commercial but with a different end tag. Even the top brands know how to get the most bang for their buck.

So let's talk about why you might re-use content on social media or broadcast.
Better SEO Ranking
We all know the importance of your search engine optimization (SEO) ranking. Search engines like Google love new content and by only creating new content, you are missing a huge opportunity. By repurposing or re-posting your video content from earlier in the year, you aren't just finding it a new audience, you are helping your own ranking. Regularly updated content is viewed as one of the best indicators of a site's relevancy, so be sure to keep it fresh!
Re-Purpose vs. Re-Post
Re-posting your video content definitely has its benefits, but re-purposing your video content can allow you to have fresh and new video content without re-shooting.
There are a lot of different ways to bring new life to already viewed content. For starters, you can always change your opening text or end tag. This is a simple and inexpensive switch and it gives a whole new context to your videos.
Next, you can always do a cut down. Did you have a video that was over 60 seconds? It's easy for your editing team or post house to take that and shorten it into a very effective :15 or :30 second social or broadcast spot.
There's also the option of going back to the raw footage from that shoot. For example, if an interview was shot, there would be a lot of content that was left on the cutting room floor. This would be a perfect time to re-visit what was initially cut and see if there is a way to re-purpose that video content into a new, separate video.
Lastly, don't forget about outtakes, bloopers or behind-the-scenes footage. Did your talent make a funny face or did something interesting happen on set?  These authentic moments can also make you feel more approachable to your followers and as a brand.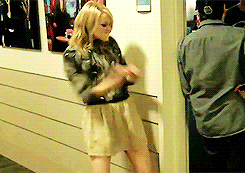 Need a team to re-purpose your footage? Reach out to us at Midweek Productions!